What to learn on Sati Tias website?
Mindfulness & Meditation

This website is a dedicated place for the beginners to understand nuts and bolts of meditation and learn to act mindfully at work as well as in private life

The Business of Yoga

This website is a place where yoga teachers or students of yoga teacher trainings can learn how to build and run own yoga business

The Holistic Practice of Yoga

Here yoga teachers and fans of yoga can read a digital book about yoga and mindfulness "Change the highway lane"

Sati Tias is a professional coach, business consultant as well as a certified yoga teacher and the enhancer of mindfulness.

For several years Sati has been leading "live" yoga and meditation classes as well as continuous education for yoga teachers.

Today Sati strongly believes in the power of innovations and great opportunities of teaching and learning online.
How to use Sati Tias website to learn online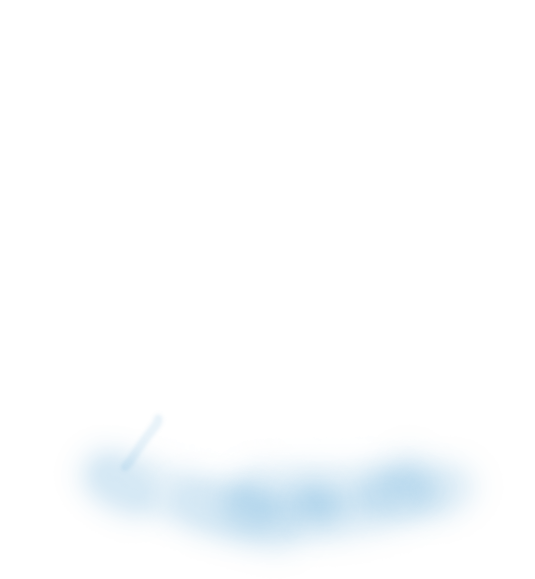 Mindfulness and meditation
watch mini-lectures @ Meditation Classroom
Meditation classroom is an ongoing series of online mini-lectures to learn meditation techniques and understand mindfulness from a scratch.
It intends to support you in learning, establishing and maintaining practice of meditation and most important your subsequent daily mindfulness.
Mini-lectures @ Meditation Classroom are:
3 to 5 minutes long
Suitable for meditation beginners
Helpful to refresh practice of the experienced meditators
If you look for non-trivial, brief, but precise explanations on meditation and mindfulness,
check out video mini-lectures

@ Meditation Classroom
The Business of Yoga – schedule a 1:1 coaching session
Do you think of teaching yoga ?
Do you already teach yoga, but not sure how to organize things?
This 1:1 session intends to support you.
Who should attend:
Yoga teachers and students of yoga teacher trainings
Why to attend:
As a yoga teacher you do not need to waste your precious time "to reinvent the wheel" to organize and administrate your teaching activity. You need to use tactics and make simple yet professional business planning in order to turn your favorite time - teaching of yoga into fulfilling long-lasting paid work.
Practice of yoga is a spiritual journey. However working as a teacher or running a yoga studio are business activities.
What you learn:
During 45 min online 1:1 coaching session with Sat Tias you learn tools and techniques to be able to:
Define your teaching identity
Create your teaching proposal: classes and trainings
Find out who your students are and what is the best way to reach them
Learn to calculate your prices and organizational expenses
Learn how to plan ahead
Know how and when to change your tactics to connect with student and not to lose own teaching identity
READ MORE about the 1:1 coaching session
READ BLOG to shed the light on many practical business questions yoga teachers face.
Stay in touch to get more knowledge on the Business of Yoga and Mindfulness & Meditation: Sign up for newsletter
If you feel it is time to take care about your yoga teaching career, check out

1:1 coaching session
on the Business of Yoga
Holistic practice of yoga – read @ the digital Yoga Book
Sati's digital Yoga Book explains practice of yoga and meditation for curious passionate yoga people: teachers and practitioners.
The book is written in modern terms in a well structured way, without pseudo-spirituality or outdated explanations.
This digital Yoga Book covers in depth 4 sides of yoga:
Yoga philosophy
Posture practice (asanas)
Meditation techniques
Organization of meaningful yoga teaching career or personal practice
WATCH VIDEO ABOUT A BOOK NOW – 1.5 MIN and take a look inside a book
If you love to practice or teach yoga and want to deepen your knowledge, check out

the Digital Yoga Book
Students say about Sati Tias
Kristina Koeblinger, yoga teacher
ENGLISH: I haven't heard about Sati before my Yin Yoga training and in first few minutes of the practice I thought: "Wow, what a luck I have!" Sati manages to create an incredible depth with humor and ease. As a teacher she accompanies you into depth of your own self, as a tour guide. I gained back a lot of curiosity for my yoga practice. The training reminded me that yoga practice is infinite journey. Ok, to call myself Groupie would be over the top, but a fan, yes, that's me!

GERMAN: Ich kannte Sati vor meiner Yin Yoga Weiterbildung nicht und dachte mir in den ersten Minuten:", Wow was hab ich für ein Glück!" Sie schafft es mit Humor und Leichtigkeit eine unglaubliche Tiefe zu erzeugen und einem als Reiseleiterin ins Innere zu begleiteten. Für meine Yogapraxis konnte ich wieder viel Neugier mitnehmen und das hat mich daran erinnert das Yoga Praxis unendlich ist. Ok, Groupie wäre übertrieben allerdings ein Fan, ja das bin ich von ihr!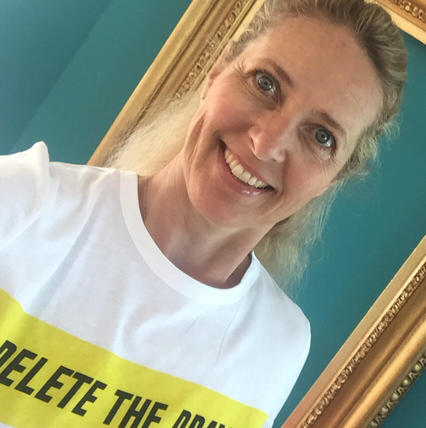 Students say about Sati Tias
Mag. Karin Streicher-Koffer, Yoga Teacher
ENGLISH: Sati's teaching was an incredibly nice experience for me. Sati knows how to inspire and motivate her students and does it in her lively and open manner. She prepares her yoga classes with great care and always offers something new. With her wordy and pictorial language, she turns every yoga session into special experience.

GERMAN: Der Unterricht bei Sati war für mich eine unglaublich schöne Erfahrung. Sati versteht es mit ihrer lebhaften und offenen Art ihre Studenten zu begeistern und zu motivieren. Ihre Yogastunden bereitet sie mit sehr viel Sorgfalt vor und bietet immer wieder Neues. Mit ihrer wortreichen und bildhaften Sprache macht sie aus jeder Yogaeinheit eine besondere Erfahrung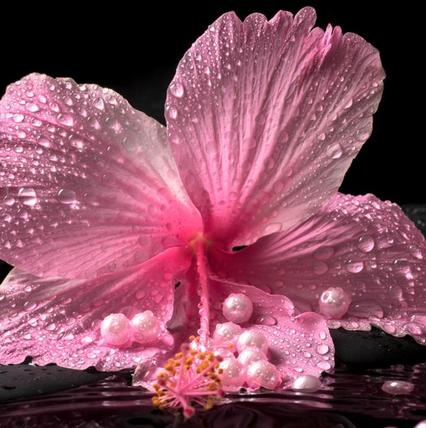 Students say about Sati Tias
Eva Sassmann
ENGLISH: I appreciate in Sati's yoga teaching the ancient knowledge of yoga, which is conveyed to participants in contemporary ways. She does it with a lot of passion, commitment, competence, style and grace. Her knowledge in the field of meditation, yin yoga, philosophy and principles of body alignment is enormous.

GERMAN: Ich schätze an Satis Yogastunden, dass sie altes Wissen an Menschen im Heute zeitgemäß vermittelt. Sie tut das mit viel Leidenschaft, Engagement, Kompetenz, Kraft, Stil und Grazie. Ihr Wissen im Bereich von Meditation, Yin Yoga, Philosophie und Ausrichtungsprinzipien ist enorm.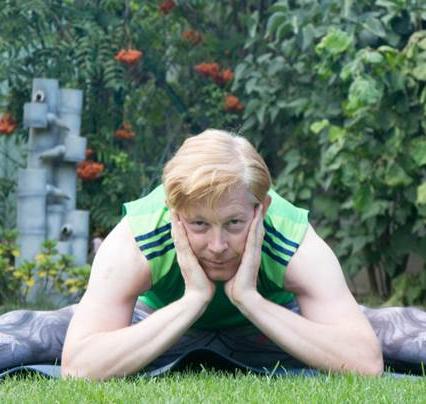 Students say about Sati Tias
Michael Tesar, yoga teacher
ENGLISH: Yin Yoga practice with Sati is a wonderful experience, which allows not only relax on the physical level, but also challenge and nourish your mind. Her flowery expressions allow to dive deeper into practice and to stay in one position over longer time. She gives teachings in a very clearly structured way, which helps to digest and use in practice the learned materials. Thank you dear Sati for all your energy - Namaste

GERMAN: Die Yin Yoga Einheiten mit Sati erzählen immer eine wunderbare Geschichte, die es einem nicht nur erlaubt auf körperlicher Ebene zu entspannen sondern auch der Geist wird wunderbar gefordert und gefördert. Ihre blumige Ausdrucksweise erlaubt es tiefer in die Praxis einzusteigen und hilft lange in einer Position zu verweilen. Die klar strukturierte Art Ihres Unterrichtes hilft einem besser das gelernte selbst umzusetzen. Danke liebe Sati für all deine Energie - Namaste
Write me now and let's study together!
The contact form contains personal data (name, e-mail, telephone number). The processing of your personal data serves to fulfill your request. A transfer of your personal data to third parties does not occur. The legal basis for the use of your personal data is Article 6 (1) (a) of the General Data Protection Regulation (EU) 2016/679. For more information, see the PRIVACY NOTICE.
By clicking the button "SUBMIT" You consent to the use of your personal data to handle your request.