Workshops
I. Serie of Yoga Lab Pro workshops for yoga teachers.
Workshops of this serie take place 2 times a year: March & October 2019.
- Yoga Lab 1; Hands-On Part I: March 17th, 2019
- Yoga Lab 2; Hands-On Part II: October 5th, 2019 from 13:00 to 16:00

The workshops Yoga Lab Pro will be given in Re:treat Vienna

One Yoga Lab workshop: 3 hours of theory and practice – 50 Euro.
Leave your details and I will get in touch with you shortly Alle Veranstaltungen
It is all about development and transformation through your yoga practice
As we improve our yoga skills, we learn:
How to deal with own self
We learn how to deal with our own self in moments where changes are fast, inevitable and take surprising forms
Power of stress-resistance
We become more stable, centered and stress-resistant
Joy of new challenges
We get positive experience with challenges
Yoga Lab Pro – workshops for yoga teachers
Yoga Lab Pro: a series of 2 workshops to develop new skills and enrich the knowledge of yoga teachers or participants of yoga teacher 200- and 500- hour trainings.
The intention is to provide yoga teachers with knowledge and tools:
to give precise assistance to participants: Hands-On classes.
to create your own sequences from beginner to advanced levels.
Structure & content:
3 hour workshops offered quarterly.
Covers:
Yin & Yang Assistance: effective Hands-On yoga classes.
Hands-On for different groups of yoga postures: Sun Salutations, Standing poses, Forward and Back Bends, Twists, Side Bends, and Relaxation.
Vinyasa Krama: easy to understand theory and immediate practice of logical, creative sequencing for safe, challenging, and peaceful yoga classes.
Price:
One Yoga Lab workshop: 3 hours of theory and practice – 50 Euro.
Timeline:
Yoga Lab workshops for yoga teachers takes place 2 times a year: March and October 2019.
Yoga Lab 1; Hands-On Part I: March 17th, 2019, Sunday from 12:00 – 15:00.


Yoga Lab 2; Hands-On Part II: October 5th, 2019, Sunday from 13:00 – 16:00.



Prerequisites:
The accomplishment of a 200- or 500-Hour Yoga Teacher Training or current participation in yoga teacher training or regular yoga practice for at least one year.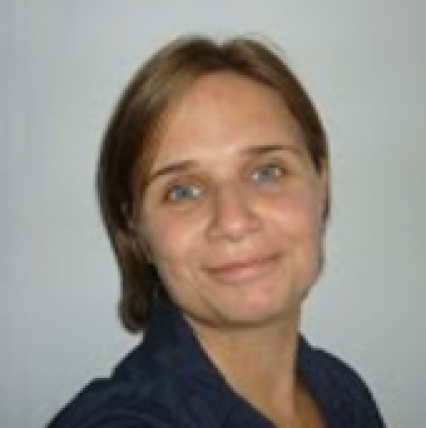 Seit der ersten Stunde gefällt mir der Humor und der Charme mit dem Sati Tias unterrichtet. Erst viel später ist mir aufgefallen, dass sie bei jeder Asana aufgrund ihrer großen Erfahrung entscheidende Tipps und Tricks gibt. Danke, bei dir habe ich "die Krähe" gelernt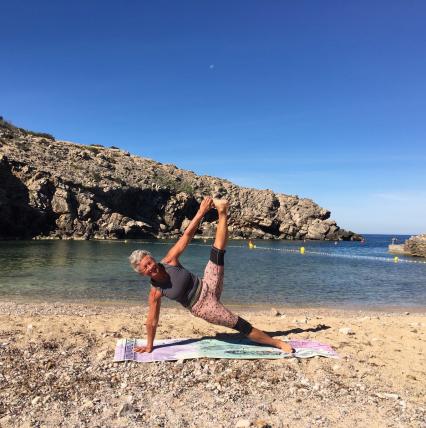 Und dann kam Sati! Es erschien eine lustige Person, die gleichzeitig Lebensfreude und eine innere Ruhe ausstrahlte. Diese Stunde versetzte mich ziemlich bald ins "jetzt". So kamen meine Gedanken über "Achtsamkeit" und "Behutsamkeit"... da ist es ja was eine "Sati" Stunde ausmacht. Noch habe ich einen weiten Weg vor mir, er wird aber immer kürzer!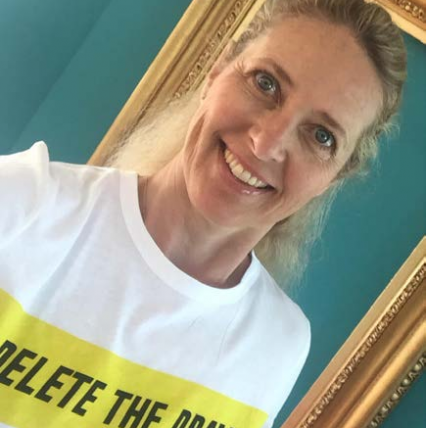 Sati war 3 Fortbildungs-Wochenenden lang meine Yin Yoga Lehrerin. ) 9 Tage sehr gut vorbereitete und strukturierte Information und wunderbar angeleiteten Yogaeinheiten. Sati unterrichtet mit einer mitreißenden Präsenz, keine Minute vergeht ohne Information, somit volles Programm, in Abwechslung mit sehr gut durchdachten Yin Yoga Einheiten gepaart mit berührenden Meditationssequenzen. Eine besondere Bereicherung war Satis blumige Ausdrucksweise :-)
100% YES – 100% genossen! Jederzeit wieder!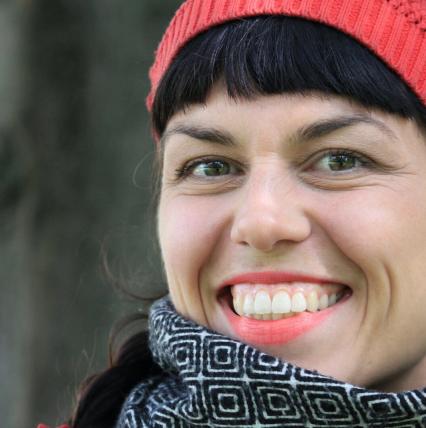 Sati überzeugt als Mensch mit ihrer Neugierde und dem Wunsch die Welt zu einem besseren Ort zu machen. Dies spiegelt sich auf angenehme Weise in ihren Yogastunden wieder indem sie uns neben sehr gut erklärter Asanapraxis auch Nahrung für den Geist bietet!

People who practice regularly:
Training yoga
Meditation exercises

People who are keen to teach:
Yoga training courses
Meditation methods and practices
Write me now and let's study together!
The contact form contains personal data (name, e-mail, telephone number). The processing of your personal data serves to fulfill your request. A transfer of your personal data to third parties does not occur. The legal basis for the use of your personal data is Article 6 (1) (a) of the General Data Protection Regulation (EU) 2016/679. For more information, see the PRIVACY NOTICE.
By clicking the button "SUBMIT" You consent to the use of your personal data to handle your request.